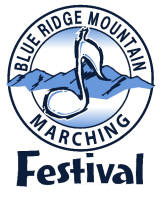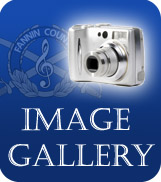 Congratulations goes to the Fannin County High School Marching Band. The band attended the Georgia Invitational Band Championship in Hiram and earned straight superiors in all captions including drum major, colorguard, percussion, and band. The Fannin County High School Marching Band placed Grand Champion Runner-up, earning the second highest score of the day regardless of school class size classification.

Congratulations to the Fannin County High School Marching Band for earning Straight Superiors Ratings in all captions including Drum Major, Colorguard, Percussion, and Band at the West Forsyth High School Wolverine Classic in Cumming, Georgia. The band earned 1st place in class 3A. A special congratulations goes to Drum Major Allison Lindstrom for having the highest score of class 1A through 3A earning special recognition and a silver division first place.
---
Click here to watch the Bands performances of our Concerts and Friday night games
Once here click on fine arts then select Band halftime to change to the next game
---
Please visit the Fannin County High School Performing Arts Center website
for more detailed information on upcoming Band, Choral,
Drama, and Community Productions.


---
CHARMS OFFICE WEBSITE
Charms is a new software package purchased by the Fannin County
Band Booster Club to make communication easier. After some initial work,
this site will provide a level of parent and student communication that is
organized, up-to-date, and easy to use. News bulletins are available the minute
parents login. Every parent or student in our band will eventually be able to
access the calendar, print handouts, check on finances, pay for fees and trips
online, maintain practice logs, record auditions and tests, maintain your own
name, address, phone, email address, etc. Parents can also see whether that
permission slip, health form, or a handout acknowledgement actually made it back
to the office. Here is how to get started:
1) Log onto www.charmsoffice.com.
2) In the Parent/Student Login type: FCBand
3) In the Password, it's your student ID. See Mr. Barnstead if you do not knowwhat that number is. You will reset this number once you get in.
4) On the far right, click password. Make it something you can remember.
5) Then Click Student Info, and please correct and update.